Hello everyone! We're so glad you're here!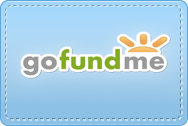 My name is Sarah and I am the founder of Jesus, I will follow you. I am 22 years old and proud to call myself a Christ follower! I am ready to go wherever Jesus leads me; whether that be somewhere in my hometown or to the ends of the earth. I know that I will be used by God to spread His amazing love and help those in need. I hope that this is a place of encouragement and nothing else! We are ALL God's children!
asavedsoul.tumblr.com

My name is Anastasia and I'm one of the admins on this awesome blog. I'm 16 years old and am working towards becoming a worship leader. I strive daily to keep my life centered around Him. I absolutely love to help, encourage, and talk to all of you. I pray you may be blessed and strengthened by the things that we post on here! Many blessings!
transformedbyhislove.tumblr.com

My name is Candace and I'm currently 18 years old, a freshman at the University of Arkansas, and a member of alpha chi omega. My relationship with God started about 3 years ago. Throughout my high school years, I struggled with depression and self harm. Ever since then, my passion has been to share my story and to help others going through similar problems. If you'd like to talk to me, you can either message me through this blog or through my own blog (http://southerngreekgirl.tumblr.com/)! I love y'all so much and can't wait to get to know you all more!
http://southerngreekgirl.tumblr.com/
Additional pages
Find me on...